Currently a very cold, snow-bound Milton Keynes. But work goes on to prepare for the season ahead at a rare pace.

In fact, at such a pace that we have two fairly major announcements to come over the next seven days. So if you want to know the details first, keep checking back to the official team site (as we write you're looking at Wednesday and Thursday, but that's subject to change…)

The cold weather has had its advantages. It's helped the Running Showcar team in their preparations for their first run of the year in Montreal on Sunday (January 17) on the frozen lake behind the Circuit Gilles Villeneuve where we're racing in June. The Showcar will be driven by our former third driver, the Toro Rosso pilot Sébastien Buemi. For more details see the Facebook event page.

Thanks to everyone who checked out, rated and commented on our driver videos - we were the 99th most popular YouTube channel in the week before Christmas. Top 100 - get in!

Our friend the Red Bull F1 Spy has also asked us to point out he's been nominated for a Shorty Award. So, if you've enjoyed his "hilarious, witty insight into Red Bull Racing, the F1 Paddock and Factory" (his words, not ours) then give him your vote. It won't take long and it'll make him happy. He only needs four more votes to beat McLaren's official Twitter feed and five to beat Brawn. Brawn, a team which doesn't even exist… Go on, give him your support.

And forget the gossip and the speculation, if you want to hear what Red Bull rally driver Kimi Raikkonen is really up to, check out his exclusive interview with The Red Bulletin. He plays badminton in Switzerland with Seb apparently.
傻瓜组大聚会,首先谢谢艾姆和字母帮俺买到的毛毛虫=3=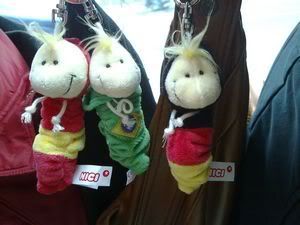 六个人在车站很WS的一字排开,迎接兼围观俺们组的重量级成员XD
[因为大家都列队了,所以么有图= =]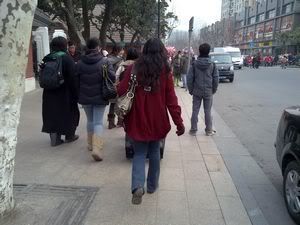 领队小姐的小旗子><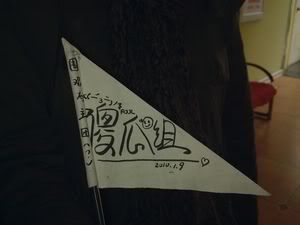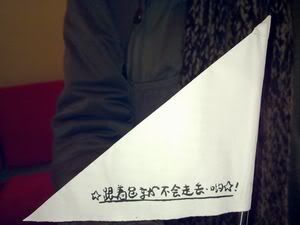 吃饭留下的纪念品~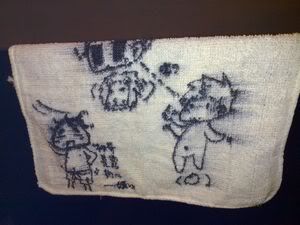 ===
俺去美罗城重装电脑,么有忍住买了钥匙圈拆了当手机链用="=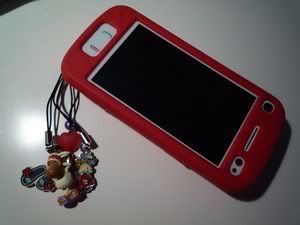 | 主页 |